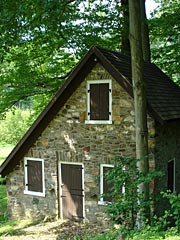 Pennsbury Township began as part of Kennett Township which was one of the original Townships from the grant to William Penn. The first surveys of the Township were made about 1686, but few people actually lived here until 1700. The area along the west bank of the Brandywine River was the earliest settled. This populated portion was broken off in 1770 to form Pennsbury Township. Pennsbury grew from 595 persons in 1790 to 933 in 1849. Toward the end of this early growth period the northern portion of the Township separated to form Pocopson Township. Today's Pennsbury Township covers an area of 10.36 square miles with a population of 3500.
John Chadd was granted a license for a ferry and a tavern in 1736 in what is now the Village of Chadds Ford. The availability of ferry service at the eastern border of the township resulted in Pennsbury becoming an important link to the underdeveloped land in the western section of the county.
On September 11th, 1777 the Revolutionary War descended upon the early Township residents. The British forces, coming from the Elk River, were aiming at the heart of the colonial suply lines for Philadelphia which lay in Chester County. General George Washington chose the high ground east of the Brandywine River at Chadds Ford to make a stand and halt the British advance.
Many 18th and early 19th century houses are still visible throughout the Township. All are private residences except the Barnes-Brinton House located on US Route 1 which was built as a tavern in 1714. The house has been restored by the Chadds Ford Historical Society and is open to the public.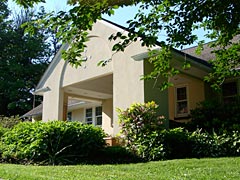 In 1968 the Rodney Layton family donated seven acres including the structure which is now used as the Township building. In 1976 the building was renamed to honor Mary McMullan, the Pennsbury Township's secretary and treasurer for 44 years.
Today, Pennsbury Township is a vibrant place to live and do business, boasting a world-class winery, antique shops, and many fine restaurants. We hope you enjoy our Township!